About Me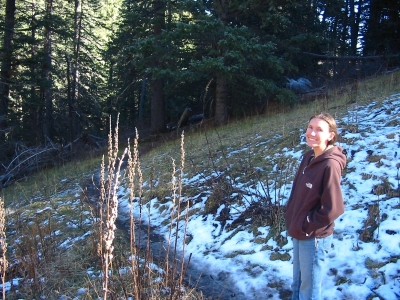 This page is about me. I have recently moved to Ruidoso, NM with my husband Ron. I lived in Hawaii for 3 years where I received my massage training.
I got my massage education at the Pacific Center for Awareness and Bodywork led by Lee Joseph and Carole Madsen on the island of Kauai in Hawaii. I moved all the way to Hawaii just to go to school there, and I was not disappointed. I am convinced that I chose the best school in the country, for my purposes. I wanted not only to learn detailed, effective bodywork, but also psychological aspects of dealing with Clients. I knew that working on people in a therapeutic way would give plenty of opportunities for clients to process through emotions and do healing work while they were on my table. I had talked to a massage therapist before who complained that one of his clients was "always crying! What am I supposed to do?" I knew I didn't want to do full-on counseling, and at the same time I wanted enough verbal skills to not hinder what a client might be ready to do on their own. This school gave me the tools for that, and more.
The program was 700 hours and 6 months long. I then completed their Teacher Training program, adding another 600 hours of classroom time to my resume. During that training I was not only a student, but also a teacher, assisting everyday in class, teaching massage and basic counselling skills.
That fall I attended the Forest Yoga Teacher Training where I trained to be a yoga teacher. I have been practicing yoga for 7 years and wanted to go deeper with my own practice, and also gain skills to help teach my massage clients and be a part time yoga teacher.
In January of 2006 I taught Swedish Massage classes and a series of yoga classes to the students at the Pacific Center for Awareness and Bodywork.
I am currently licensed in the state of Hawaii, MAT 8123 and am seeking licensure in the state of New Mexico, where I will soon be offering massage. To work with me, please email me and we can set up an appointment. My rates and descriptions can be found on the homepage on this site.
Email me at shivashiva [at] myway [dot] com
This webpage is still under construction. Check back frequently or email me.